CAPA's service offerings now include verification of high quality automotive-related goods and services outside of the scope of the CAPA Certification Program. Companies whose automotive-related goods or services that meet applicable, specified requirements may identify those products as CAPA Verified. CAPA Verification demonstrates that a product or service has been independently verified to meet specified requirements for that product or service. Any legal entity of an auto-related good or service may contact Intertek to discuss the potential development of a CAPA Verification Program for their specific good or service. The decision to participate in a CAPA Verification Program or to use CAPA Verified goods or services is voluntary on the part of CAPA Verification Program member companies, insurers, manufacturers, distributors, collision repairers, and others. For additional information on CAPA Verification Programs, please contact
capa.info@intertek.com
Repair Tab Verification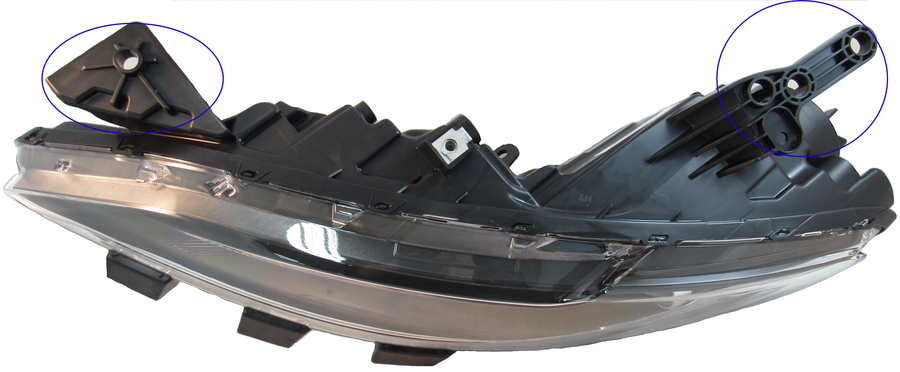 Headlamps can be mounted in vehicles by plastic tabs. These tabs may become cracked or broken during shipping and handling, installation, or in a collision, while the remainder of the headlamp assembly incurs no damage. CAPA is verifying a patented process to produce replacement tabs via additive manufacturing. These components can be used to repair OE or aftermarket headlamps by replacing the broken or cracked mounting tabs, restoring the lamp to its original position in the vehicle. These tabs eliminate the need to replace the entire headlamp, which reduces the cost to repair the vehicle and the amount of discarded parts and systems. Expanding upon its more than 30 years of testing and certification of aftermarket auto parts, CAPA verifies the repair kits through material and vibration testing, vehicle test fit, and manufacturing and production process audits.
Tier 1 Replacement Part Verification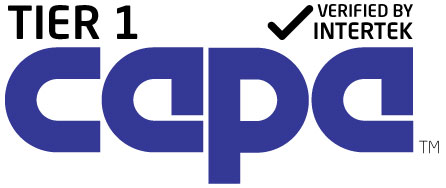 Participation in this verification program is limited to Tier 1 suppliers – manufacturers that are both approved by the car company to produce the car company original (CCO) or car company service (CCS) part and are contractually allowed to produce an in-house branded version of the part. These parts may be any collision, mechanical, or electrical part type used for automotive repair. CAPA Verification ensures the same factory, tooling, materials, and manufacturing processes are used in production of the CCO or CCS part and the Tier 1 replacement part. Allowable differences are car company trademarks, branding, and packaging.