In order to better understand CAPA's independent, non-profit testing and certification program, we've prepared a variety of materials for your use. As a public service, all this information is available at no charge. If you'd like multiple copies of anything, please contact us by emailing CAPA Support or click on a link below and complete the order form.
CAPA NEWSLETTER AND UPDATES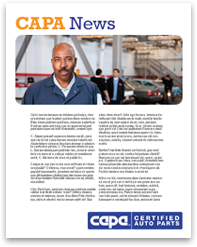 Subscribe to CAPA's Mailing List for CAPA Email Publications. Just complete the form and Submit.
CAPA 301 Lighting Fact Sheet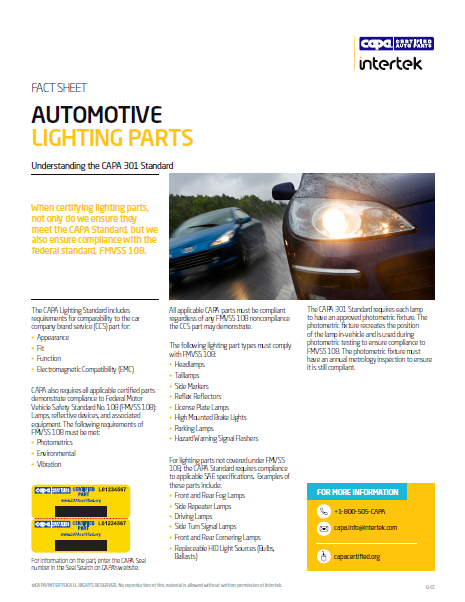 CAPA 201 Bumper Covers Fact Sheet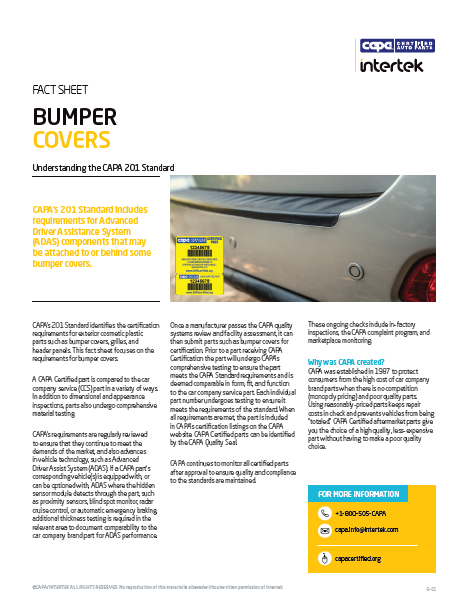 CAPA Tier 1 Verification Program Factsheet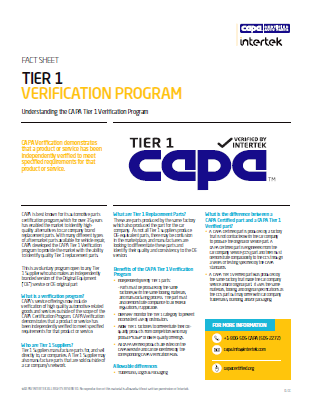 ADAS Sensors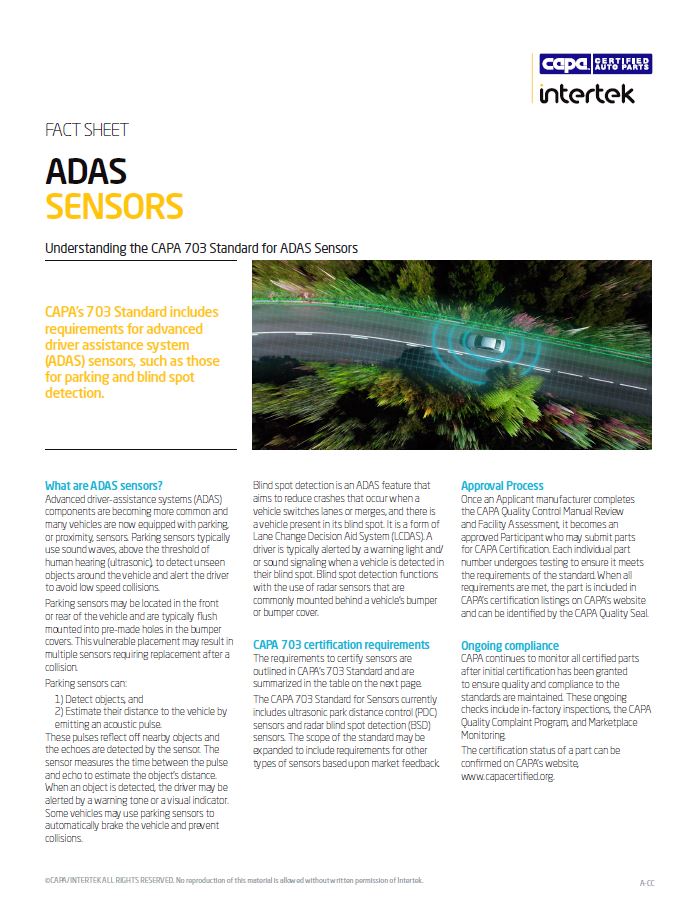 A detailed explanation of the requirements for CAPA Certification. To request any of CAPA's Standards, please complete this form and Submit.