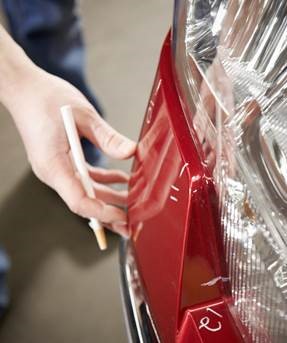 The only true test of replacement part quality is whether it performs, lasts, fits and is as safe as the original. And the only proven way to earn immediate, industry-wide market recognition for producing high quality parts is through CAPA Certification.
As the nation's only independent non-profit parts certification authority working in the public interest, CAPA operates one of the most successful and respected quality assurance program ever created.
We put the parts you make through tough tests to see if they perform, fit and last the same as the originals.
Only those that pass our tests earn the right to be called CAPA Certified replacement parts. They combine quality with affordability and carry the distinctive yellow and blue CAPA Seal.
The CAPA Quality Seal is the best and quickest way to let the marketplace know that, for you, quality is key.
Today, CAPA Certified replacement parts are made by manufacturers around the globe and represent the best the auto industry has to offer. If you want your parts to gain industry recognition and acceptance based on adherence to CAPA's strict quality standards, talk to us.
For more information we invite you to call CAPA Info at 1-800-505-2272 or email CAPA Info.
5 Top Reasons to Use CAPA Certified Parts
All CAPA Certified parts are pre-tested to conform to the industry's highest standards for quality, safety, and comparability to car company brand parts.
No guesswork; CAPA Certified parts fit, perform, and last like the parts they replace.
CAPA Certified parts keep cars repairable—without compromising your standards.
Quality repairs start with quality parts.
Using high quality CAPA Certified parts protects your customer and your reputation.